ISBN 9781975353759
ISBN 9781975353759 is associated with The Saga Of Tanya The Evil, Vol. 5 (manga)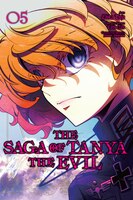 ZOOM
ISBN 9781975353759 has following Product Name Variations:
The Saga of Tanya the Evil Manga Volume 5
Saga of Tanya Evil GN Vol 05
The Saga of Tanya the Evil 5
The Saga Of Tanya The Evil, Vol. 5 (manga)
Shopping Info
Products with ISBN 9781975353759 were listed on the following websites. Product prices are accurate as of the date/time indicated and are subject to change.
Do you find this info accurate?